The quest
of m

night target hit

A 2500 meters long range night target hit is not only mission impossible, but also mission dangerous, it is the perfect combination of perfect a shooter, perfect rifle, bullets, scope, rangefinder, ballistics calculator and perfect illuminator, otherwise it could not only miss the target, but also mistaken the target, eg. mistaken a person to be a game. Dispite all of the draw backs, the thrill and satifaction derived from such a hit is worth all of the quests.


BalliBot Ballistics Calculator
Born for accuracy
4 DOF algorithm
Includes the bullet's movement about its center of gravity and angle relative to its line of flight for greater accuracy.
3DOF & 4DOF Switchable
Advanced 4DOF mode for extreme long range projectiles, basic 3DOF mode for regular shooting and hunting.
5 gun profiles
It stores 5 gun and scope setup profiles for multi weapon system users, easy and convenient to switch devices.
G1 to G7 BC built-in
Ballistic Coefficient calculations of G1 standard and G7 long range bullet shapes, also the GA for airgun diabolo pellets.
BC Upload
Upload the Ballistic Coefficient input to all BalliBot hardwares such as laser rangefinders, avoid troublesome setups.
Hands free operation
Select a gun profile and upload to a Ballibot device once, then the phone is nolonger used for ballistic calculation.
Design the desired
Daylight Precision
Daylight and darkness is two parts of products catagory, also two stages of our development. Daylight Precision is the foundation of our goal, we will bring a series of ballsitics laser rangefinders, rifle scope ballsitics headsup displays to enable the shooters with convenient precision.
Learn More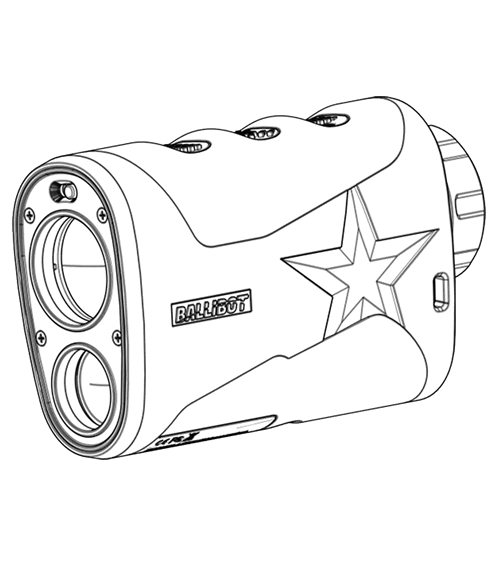 Make the longed for
Darkness King
Darkness king is the amplification part, it will make our users to be the King of the darkness, with the grdually rolling out of our night visions, flashlights and thermals for night time shooting or hunting.
Learn More